Chad Rubin Music - Singer, Songwriter, Producer, Composer, Musical director, Multi-Instrumentalist
"Chad Rubin is one of the most prominent emerging artists in the music scene, poised to leave an impact. The pop artist, producer, singer, multi-instrumentalist, and songwriter radiates a versatile style that will have people hooked. From a young age, Chad was engulfed in music through his family and started formally playing in bands at the age of twelve. The Arizona-bred artist seeks to leave an everlasting impact on his audience, as his music evokes raw emotions. Through every release, Chad seeks to connect with listeners on a personal level in which they will find his music relatable. Inspired by his life experiences, Chad Rubin is creating his artistic lane as his sound crosses the genre divide to create a unique pop sound that differentiates him from many in the scene. With a lot of music in the works, Chad Rubin is set to leave his footprint in the scene."
-Makers Music 2020
Chad Rubin is a Singer-Songwriter, Multi-instrumentalist musician out of Scottsdale, Arizona. Chad began playing music at a young age with his family in Phoenix, Arizona. From singing with his grandmother, to performing with his sisters, Chad was raised with a large variation of musical styles. After being kicked out of both band & orchestra for playing by ear, Chad found his place with the drummers. With help from his parents, he bought himself a drum kit at the age of 12 & began playing in local bands almost immediately. After playing in several bands in the local scene Chad went to school at the University of Arizona for two years. Ultimately, he was contacted by an arizona based punk-reggae band called Sinclair's Revenge which he co-wrote and toured a full length album with bands such as Tomorrow's Bad Seeds, The Dirty Heads, Katastro & Fyuca.  Chad then teamed up with Producer-Songwriter Curtis Douglas, who produced the Sinclair's Revenge album((Something for Everyone, 2009), to begin his first attempt at a solo project. "Knock on The Door" was the first single off of Chad's debut (Self-titled EP, 2012.) After working with two other local studio-labels, Chad  and Curtis decided to finish the album with on their own. The entire album can be found streaming or for free under the Discography Page.
Chad was still attending college while promoting his first album and was offered an internship in his selected major, Marketing. He began working as a brand manager for an Electrical Engineering firm based in Phoenix, Arizona. This job eventually moved him to California where he took on the roll of Electrical Inspector & Project Engineer for over 5 years, traveling around the country designing, inspecting & building Airport Runway Lighting Systems. While working as an engineer and living in San Francisco, Chad began performing around town to positive feedback, which created a buzz in his home community as well as in The Bay Area.
After years of travel, a heavy work schedule, and an evolving dreary path, Chad realized he was living the life of someone else. He decided to move back to Los Angeles to continue his musical endeavors where he teamed up with Risi (E2K) and continued writing his next solo album. Chad immediately started filling in as a drummer, percussionist or guitarist in hollywood as well as writing for & with several artist in the Los Angeles Area. All while flying home monthly to work on his self-produced 2nd album (Brighter Days 2015) with Steve Parrish of DesertCoast Studios, where it all began.
After being hired as Musical Director for the film "Sweet Sunshine," (in which he also acted in) Chad performed and produced the soundtrack (out now!) with the film's stars to great reviews. He also brought his band in and helped direct the musical performance scenes throughout the film as well as assisting and learning from director Craig Mcmahon throughout the filming and post production. With the film wrapped and set to release, Chad dove back into writing more music and hit the road performing across the southwest. As the film's release approached (March 16th 2020) Chad signed an A&R deal to continue his pursuit of a career in performing and songwriting.  Of course, the world was upended by an unfortunate pandemic which brought Chad back to his home state of Arizona.  (Sweet Sunshine, Available now on Amazon!)
AFTER THE CANCELLATION OF A PROMISING 2020-2021 CHAD WENT BACK INTO WRITING MODE WORKING FOR SEVERAL LIVE THEATRE PRODUCTIONS INCLUDING AN ORIGNAL PRODUCTION TITLED HUDSON. HE ALSO HAD THE OPPORTUNITY TO WORK WITH SOUTHWEST SHAKESPERE TURNING FAMOUS SHAKESPERIAN SONNETS INTO SONGS. THE forced time OFF THE STAGES due to the pandemic GAVE Chad THE TIME AND EMOTION TO charge forward with his writing and ORIGINAL SONG RELEASES! With several singles released over the last two years with producers such as Matthew Keller (Lydia), Curtis Douglas, Shayan Amiri and Loren Israel, Chad has a large diverse discography HE WANTED TO GROW ALONG SIDE HIS OWN PERSONAL GROWTH. 
Currently, Chad is SPOTLIGHTING brand new singles each montH  with producer DEVON QUARTULLO and vocal engineer Steve Parrish leading up to AN EP FOLLOWED BY HIS DEBUT FULL LENGTH ALBUM TITLED FEELS. OUT NOW!
<span class="font_large"><font color="#ffffff">FEELS LP OUT NOW STREAMING EVERYWHERE!</font></span>
Subscribe to Chad's Instagram, Youtube and Spotify to keep up with all his new music!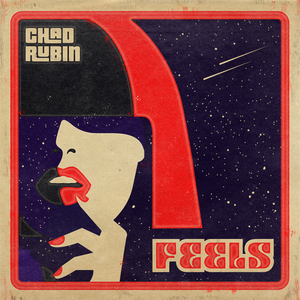 FEELS STREAMING NOW ON ALL PLATFORMS
QUICK LINKS
GREENER SIDE PRODUCTIONS LLC 2021